Brothers in Arms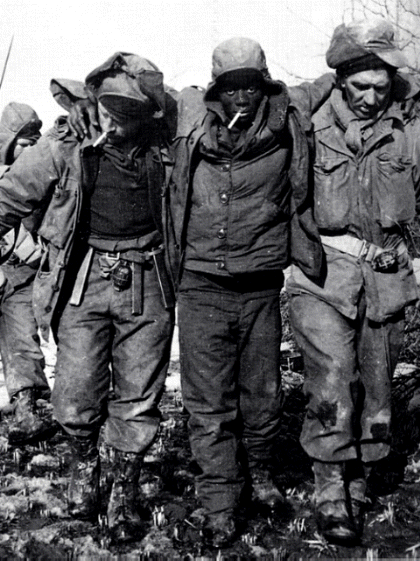 Owen "Reg" Kitchener (#29) sent some of the Bunker guys an email with "Comradeship" in its subject line and with this photo attached. The email said:
"Lads, this photo, Brothers in Arms always grips me. In it, two British soldiers are bringing in a wounded American GI. Note that, thanks to the Yanks, the Brits are wearing U. S. clothing. The photo was taken during the first winter of the Korean War; and, in the early months of the war, the 29th & 27th Brigades were independent of each other and were alongside U. S. forces. For the next two winters, the Commonwealth Div had better gear and equipment of its own for all its troopers. Reg"
I liked the photo because it made me recall the comradeship we all shared in those days. If everyone in the world had been in combat in the same unit ...... hey, come to think of it, in a sense we are that way right NOW - no?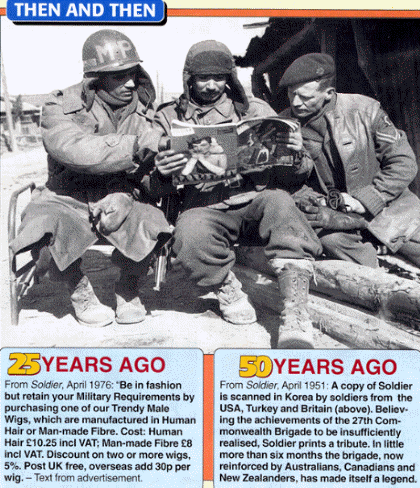 Lads (as Reg would say), Reg has done it again.
Just today, 05 Nov 2002, Reg sent me this one and I was sure that it belonged on this page.
If you read the small print below the photos, you won't need any further explanation of them.

Imjin Buddy Bunker